A PC is the gaming solution for a massive number of people in today's world, and a living room gaming PC is a way of bringing the greatness of PC gaming to a comfortable space usually controlled by video game consoles. A living room gaming PC (which is sometimes called a Steam machine, when it is hooked up with Steam's own operating system) grants you the capability to play your favourite PC games from your couch, with the games displayed in full glory on a television. Many users then take advantage of Valve's various offerings (their operating system and/or their Steam Big Picture mode) for a straightforward and convenient interface with Steam that is controller-friendly.
Basically, this kind of PC is a small computer that acts like a console—a really awesome, high-resolution console that you can customize, upgrade, and use to play the wide variety of games that the PC world has to offer.
This guide will show you how to build your very own living room gaming PC. By building your own PC instead of buying a prebuilt PC or console, you'll get better performance for the money, higher-quality and better-balanced components, and the maximum amount of customizability so you can tailor the machine precisely to your needs and desires.
While there's no rule that dictates how large or small a living room gaming PC or Steam machine should be, we're going to make this extra-fun and maximally versatile by trying to keep our example builds roughly the same size as game consoles. We also want them to be good-looking, since they're likely going to be on display in your living room.
Choosing an OS for a Living Room Gaming PC
Every PC you build needs an operating system, and each operating system has its pros and cons. For PC gaming in your living room, you have the choice between Windows, SteamOS, or another Linux-based operating system. Let's quickly discuss each, because you'll want to decide on an OS before you start building your system.
SteamOS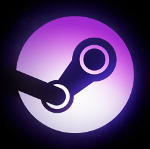 Pros: Free, built for gaming
Cons: Limited game library, lacking features for desktop use
SteamOS is a free Debian-based Linux distribution. By default, SteamOS installs Steam, and boots into Steam's TV-friendly "Big Picture Mode" interface on startup. SteamOS also ships with a few tweaks, including proprietary drivers to improve game performance.
Ironically, the greatest drawback of SteamOS is the limited game library. Because the OS is based on Linux, you will only have access to the Linux game library. However, you can still stream Windows games from another desktop to your Steam Machine running SteamOS (detailed at additional length in section two, section three, and section five). It's also possible to use SteamOS as a normal desktop, but it's a bit feature-barren, and really only suitable for playing games through Steam.
Linux-based operating systems (Ubuntu recommended)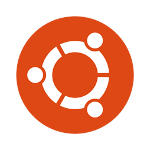 Pros: Free, well-rounded desktop features
Cons: Limited game library, less gaming support
If you want a more rounded desktop experience—such as something including media center functionality—you might consider using a regular distribution of Linux. Operating systems such as Ubuntu are capable of running Steam, amongst other applications. However, Ubuntu does not include the tweaks Valve has made to improve gaming performance.
Note that with a Linux-based OS, you'll need to install proprietary drivers manually, which can be a little tricky and will likely require some Google research. This option takes some extra leg work, because the drivers that Linux distributions usually ship with aren't suited for playing games. That said, this is the cheapest way to get a broadly useful and reliable desktop-style operating system.
Windows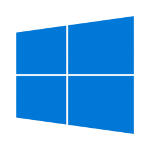 Pros: Full game library, full desktop features
Cons: Costs money, may include ads
While SteamOS and Linux are free, Windows costs money. But you do get a few benefits for the price: you can easily download and configure drivers; you get access to a full, intuitive desktop; and you will have by far the biggest library of compatible games.
If you're a gamer who values choices, then that third point will likely be the singular deciding factor for you.
How Do You Decide?
In our opinion, Windows is the best option for a living room gaming PC, as it gives you access to the most games, and almost always provides the best performance possible for any given game.
Ultimately, this decision comes down to what kind of games you want to play on your Steam Machine, and how much money you're willing to invest in it. Do you want to play a wide variety of games directly on the Steam Machine, or are you happy to stream to the Steam Machine from your desktop PC? Are you perfectly content with the Linux game library, or do you find the nonexistent price of a Linux-based OS too enticing to pass up?
If you do decide to go with a free OS, we recommend using SteamOS for a living room gaming PC over other distributions, simply because it will require a lot less hassle to set up.